After strict disinfection, the reporter walked into the farm of Guizhou Layer Hen Breeding Co., Ltd. There are not many workers in the huge farm, but neat rows of standardized breeding cages for laying hens are arranged in an orderly manner, and daily tasks such as feeding, temperature control, and cleaning are all completed with one-click operation.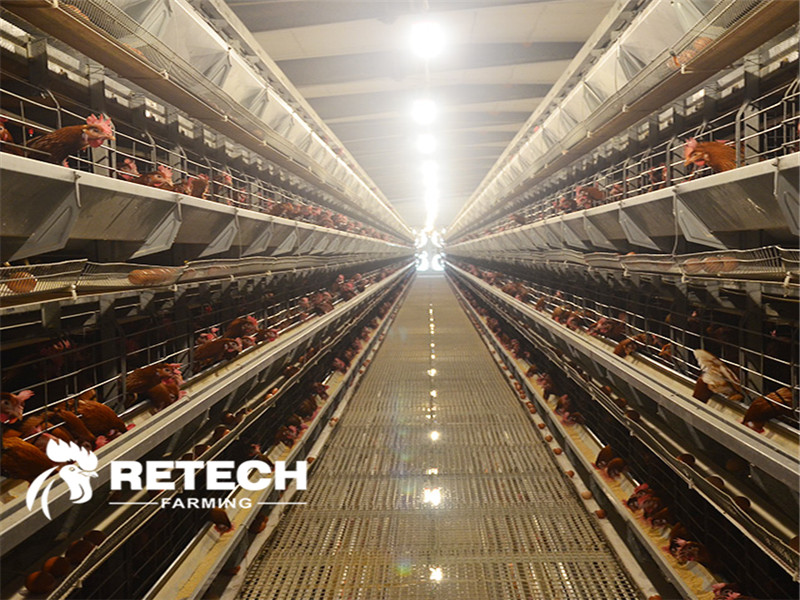 "Compared with the traditional way of raising chickens, this semi-automated farming not only saves labor costs, but also facilitates disease prevention and control." Ren Jun, the farm manager, said that in the traditional way of raising chickens, workers frequently enter and leave the chicken farm, which will affect the health of laying hens. Growth and egg production, as well as pathogenic bacteria may be introduced at the same time. Now using intelligent farming, these problems have basically been solved.
Ren Jun said: "Our farm currently has 4 workers, 2 are in charge of picking eggs, and 1 is responsible for sanitation and management. If it is a traditional breeding, it cannot be completed without 6 or 7 workers."
In a separate room next to the chicken coop, workers are deftly picking up fresh eggs delivered by automatic conveyor belts. Worker Zhao Tingmei picked up eggs quickly, and introduced: "My home is near here, and it is relatively close to work here. The two of us picked up more than 30,000 eggs yesterday. When we first came here, the speed was a bit slow. Now Already got the hang of it.
Fresh eggs that have just been packed are neatly placed aside. In order to solve the problem of egg sales, Guizhou Chaxiang Layer Hen Breeding Co., Ltd. signed a sales contract with Guizhou Zhishang Trading Co., Ltd.
In order to ensure no pollution, the chicken manure from the farm passes through the fermenter to quickly ferment the chicken manure into organic fertilizer, which solves the problem of chicken manure pollution and can also increase income by selling it to the farm.
It is reported that the farm of Guizhou Chaxiang Layer Hen Breeding Co., Ltd. has a total investment of 15 million yuan and covers an area of about 26 acres. Construction will start in April 2021, and it will be completed and put into full production in September 2021. The first phase will put into production 60,000 laying hens. The second phase of production is expected to be 100,000 laying hens. The semi-automated breeding mode adopted by the farm not only improves the production level and egg quality of laying hens, but also improves economic and social benefits.
Why Choose Retech Farming?
RETECH has more than 30 years' production experience, focusing on automatic layer, broiler and pullet raising equipment manufacture, research and development. Our R&D department cooperated with many institutions such as Qingdao University of Science and Technology to integrate the continuously updated modern farming concept into product design.RETECH can make chicken farming much smarter and easier.
We are online,what can i help you today?